Special Offers | Dumpster Rental Florida |The BullBag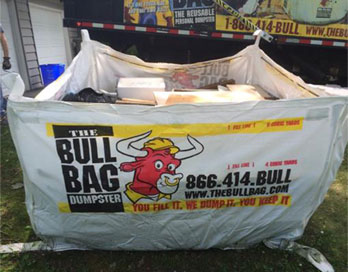 THE FOLLOWING SPECIAL OFFERS APPLY FOR FL, CT, MA, RI & TX
(non contractor - residential usage only please)
INDEPENDANCE DAY INDEPENDANCE DAY INDEPENDANCE DAY INDEPENDANCE DAY INDEPENDANCE DAY INDEPENDANCE DAY
Special Thanks to all those who served/are serving in the US Military.
In honor of our brave men and women who have sacrificed for all of us to have the freedom we enjoy, BullBag is providing all military with an additional discount through July 30, 2018.
First Time Residential Customers: It's time for the BIG SUMMER PURGE!!!!
Giving our customer's just in time savings on their first BullBag Disposal.
Purchase a BullBag during the months of May or June, schedule your first pickup and mention code: Summer18 to receive 10% off your disposal. *RULES APPLY
*In order to qualify submit your proof of purchase to csr@thebullbag.com; discount applies only to residential - non contractor disposals. Discount good through 12/21/18
---
BullBag Fans we want to hear from YOU!
Your satisfaction is our main priority, please share with us your BullBag experience:
click one of the icons above to be redirected to the review page
---
All Veterans get a 10% disposal discount every day*!
Thank you to you and your families for the sacrifices you have made to ensure our country's safety and freedom!
*Please, only one discount may be applied to each bag disposed. Our Customer Service Reps will gladly assist you with finding the best savings!