News
BullBag and New Haven Marine's Toys For Tots Christmas Tree Lighting
Thursday, December 1, 2016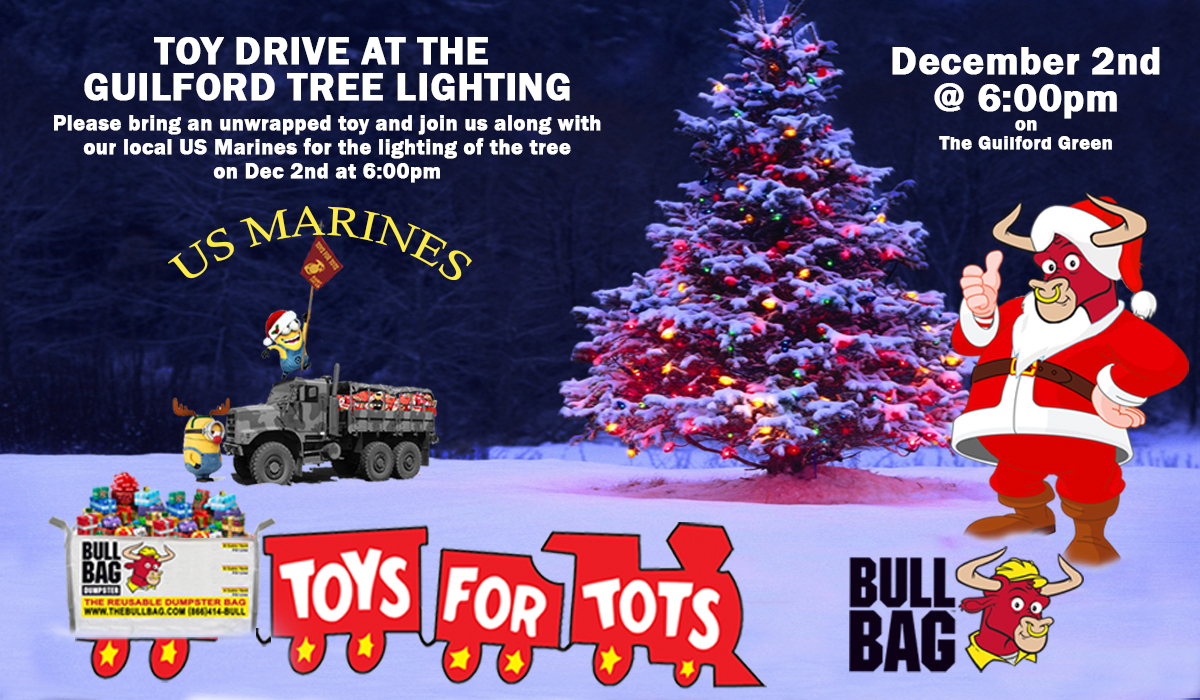 BullBag teams up with New Haven, CT Marine's Toys For Tots to do toy drive at the Guilford Green Christmas Tree Lighting in Guilford, CT.
Read Article »
The BullBag, Proud Sponsor of Toys For Tots
Wednesday, December 2, 2015
The BullBag team is very proud to be able to be a part of Toys for Tots this Holiday season!
Read Article »
The BullBag LLC recognized as Top Company to Watch!
Monday, October 28, 2013
The Bull Bag LLC has been awarded winner of the "Energy/Environment/Green Tech" category as a Top Company to watch. We were recognized on November 7, 2013 at the Toyota Oakdale Theater in Wallingford, CT.
Read Article »