Waste Removal Bag Florida | How We Dump Your Bag | The BullBag
The dumping of a BullBag begins with the set up and only takes a few minutes.
Setting up a BullBag takes less than 5 minutes and is extremely easy. Once it's up and standing, start filling it with any home, yard or job-site debris. It holds up to 8 cubic yards or 4,500 pounds. Remember, it's the only Dumpster Bag designed and built to be Contractor Tough and Reusable!
Click on the image below to see just how easy it is!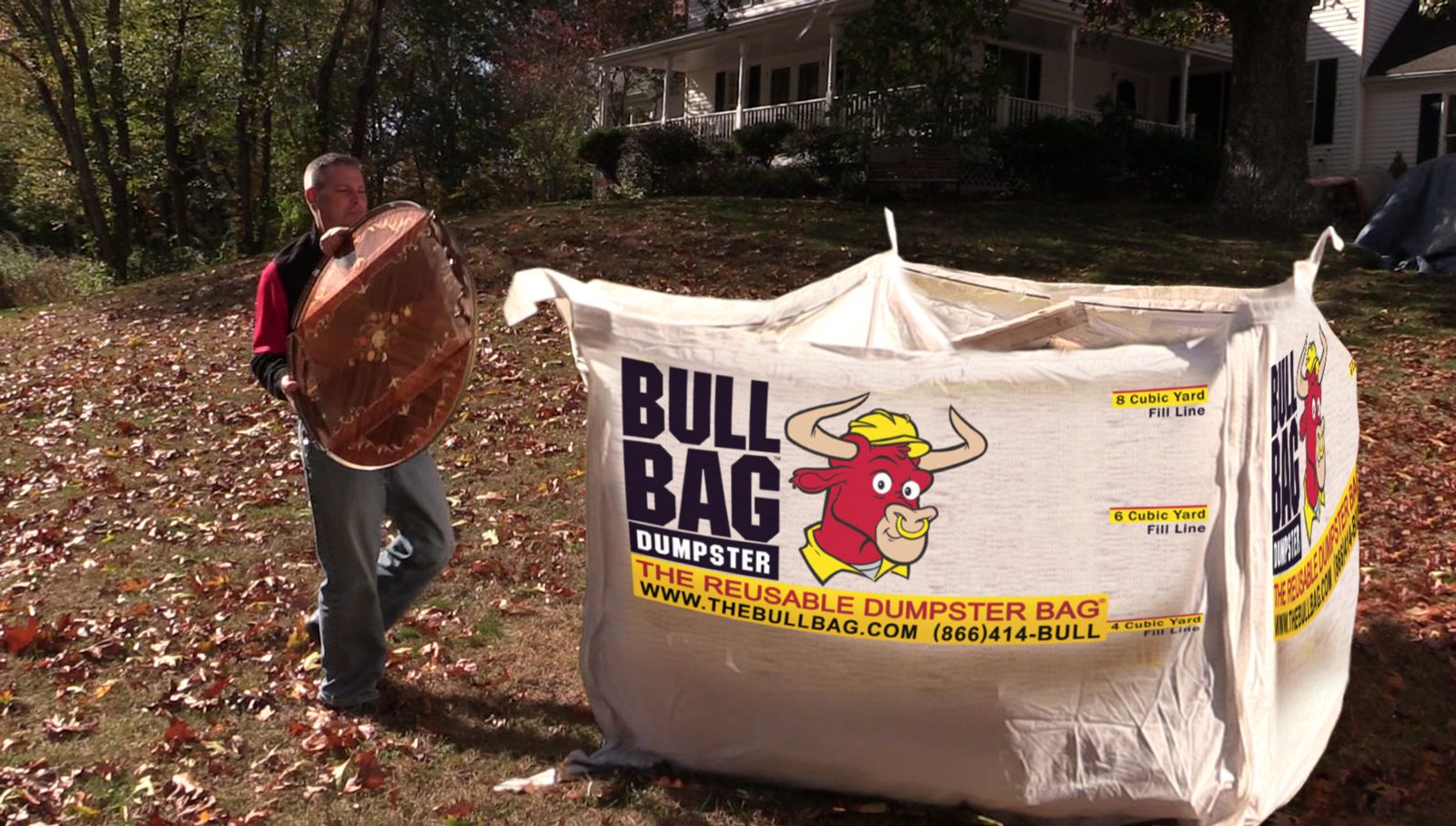 Arrange For A Disposal Of Your BullBag
Once your bag is full, setting up a disposal is as easy as arranging it online on our website, or calling us at (866) 414-BULL (2855). We will send out one of our BullBag Wranglers to empty your bag with 2 business days.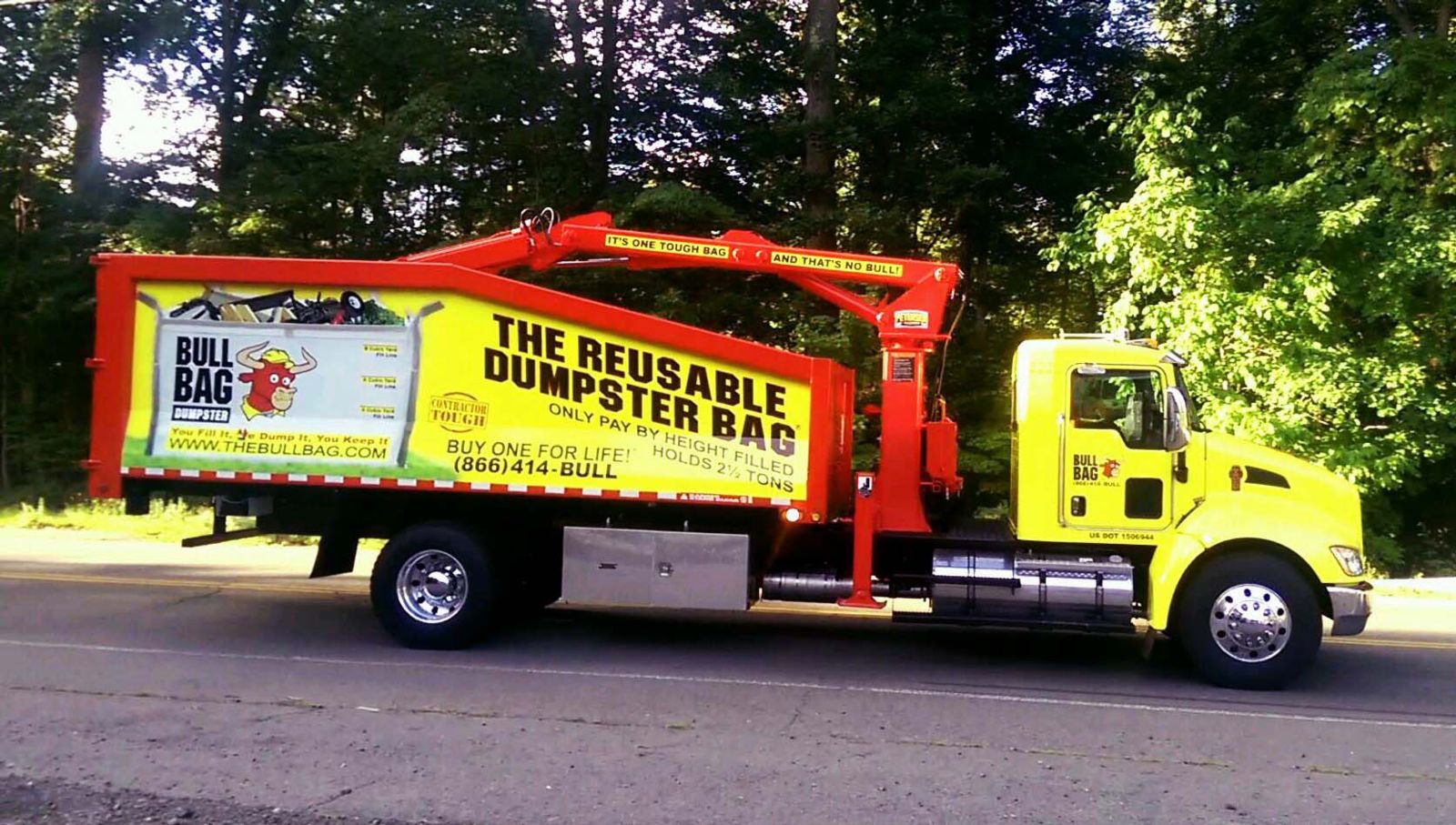 Dumping Of A BullBag
The dumping of a BullBag only takes minutes and you can be ready to etiher fill it up again or store it away for another project.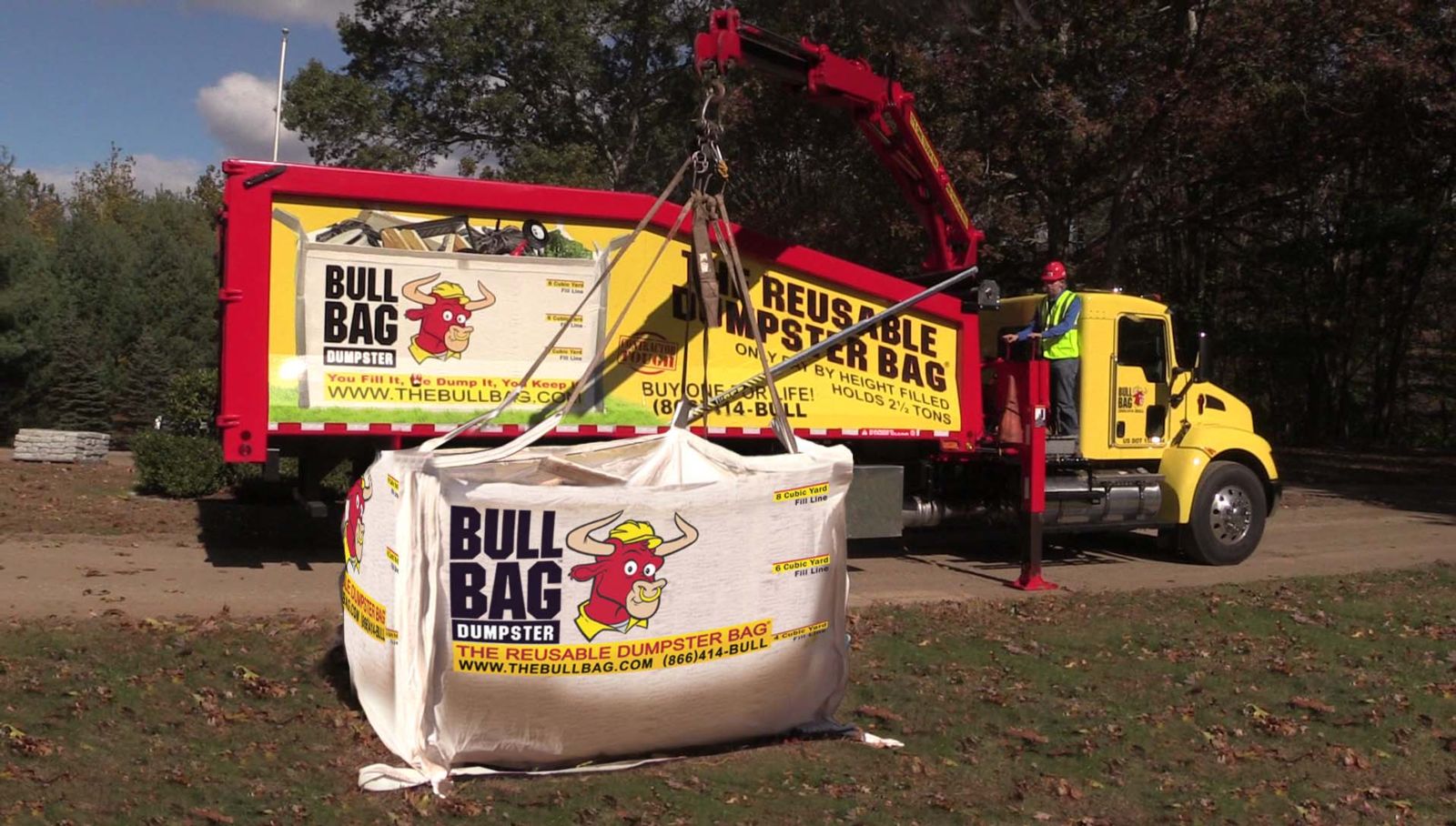 You Keep Your BullBag
Beacuse the BullBag is backed by our Manufacturer Lifetime Warranty, our Wrangler will either roll it back up for you to store until you're ready for your next project, or he/she will reset it for immediate use. If your BullBag is damaged, the Wrangler will replace it with another right on the spot for you. No hassles!